WHICH BIN TIPS
Batteries
There are many free drop off options for batteries to make sure they are recycled.
The Battery Stewardship Council of Australia is rolling out collection bins across Australia in 2021-22 at various retail points, including supermarkets. Check back here soon to find your nearest drop off point: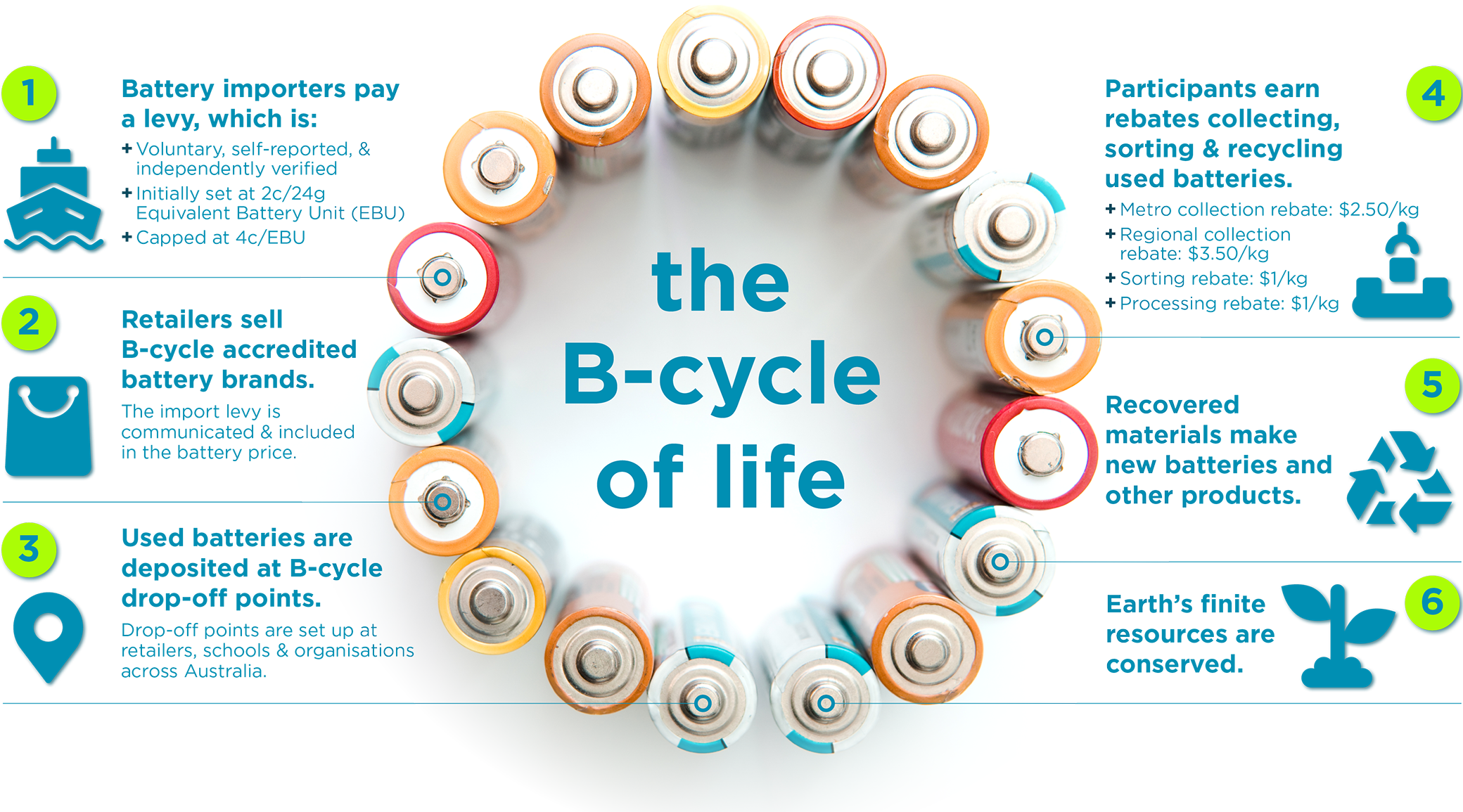 Many councils and libraries offer a drop off service (example: City of Charles Sturt) - please call your council direct to check if they are participating, and where locations are.
Householders can also look for participating Aldi and Officeworks stores for free drop off points for battery recycling (any brand of AA, AAA, C, D and 9V batteries, both rechargeable and single use). Please use the links below to locate your nearest point, and phone ahead to make sure there is a collection service offered first.
Household Hazardous Waste facilities also accept batteries - find your nearest one here:
Alternatively, you can order a battery recycling bucket for your home, or share one with neighbours (fees apply):
Automotive batteries can be recycled at auto part retailers or service stations. Check with your local council as some have a recycling drop-off facility available for residents.
If you cannot drop your batteries off, batteries cannot be recycled through the yellow bin. Batteries (other than lead acid batteries) can be placed in the waste bin, but then they will go to landfill.